Member's Rides
CLICK HERE to check out the photos.
wp-content/gallery/owners
Welcome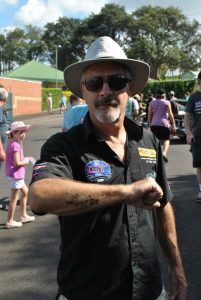 The GT Club Inc is a Social Car Club. We believe its not just about the cars, its about friendship and family.
Our club also accepts Fairmont GTs (Rhinos), Tribute cars and associates.
Why not organise to come on a run with the club. If you like the experience, and think this club is for you, download the Membership Application
NEWS!!

The GT Club Inc is going to Berry on the 11th of April, 2021.
Meet at Uncle Leo's Casula from 9:30am for a 10am depart.
We are having lunch at Berry Bowling Club, we have a reserved space in the club and parking is arranged for us as well.
Berry is a beautiful old town with wonderful history. There is plenty to see and interesting shops to keep the family amused and…we have Barefoot Bowls planned, so there'll be plenty of laughs!
Mark the calendar because this will be a fantastic run!

We have monthly Club Meetings held on the first Monday of the month at Dooleys Waterview, Silverwater. All members including prospective member's welcomed.